What's new on Netflix?
Find out the top shows and movies coming to Netflix this month from the TV experts!
OUR TOP PICK THIS MONTH...
David Attenborough: A Life on Our Planet 
4th October 

A new documentary series from David Attenborough is everything we need to boost our morale right now! The natural historian has visited every continent on the globe in his 90+ years, that's right, EVERY. CONTINENT. He's a true advocate for making the world a better place, and that message really comes across to make us think about our planet in a kinder way in A Life on our Planet. You can also catch Attenborough in his latest series Prince William: A Planet for Us All, coming 5th October at 9pm on ITV.
---
Good Morning, Verônica (Season 1)
1st October  

Good Morning, Veronica is a sure win for anybody who loves crime and detective shows. Starring Tainá Müller, her character Veronica Torres witnesses a suicide, and receives a distressing phone call the same week. She decides to put her investigative skills to work to uncover the truth behind these deaths, but the closer she gets, the more danger she puts herself and her family in.  
---
Vampires vs. the Bronx 
2nd October 
---
Dick Johnson Is Dead 
2nd October 
---
You've Got This (FIlm)
2nd October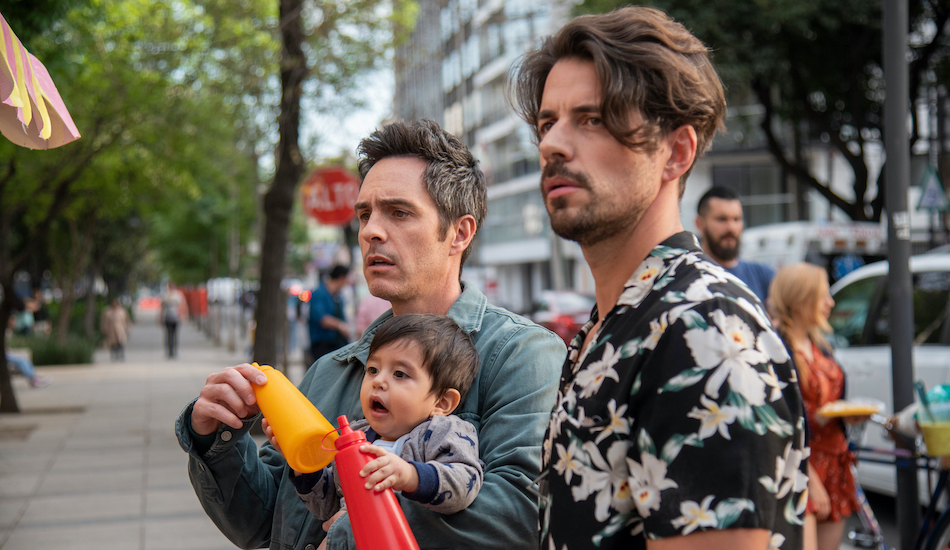 Life doesn't always go according to plan, and for Alex, being a dad is the most important thing to him, but his wife isn't interested in having children right now because she's a successful lawyer at the top of her career. But will their love conquer when an unexpected guest turns up to challenge everything?  
---
Song Exploder (Season 1)
2nd October 
Enjoyed the Song Exploder podcast? This new series explores how great musicians brought their songs to life with exciting interviews, archival footage and even raw recordings to uncover the inspiration and meaning behind their music.  
---
Emily in Paris (Season 1)
2nd October

Starring Lily Collins, Emily in Paris is a brand-new series which follows Emily, a marketing executive from Chicago who's just landed her dream job at a French luxury marketing company. She must juggle her attempts to make work friends and blossoming romances while implementing a new social strategy for the company. She's shaking things up for the better, and besides, it's from the creators of Sex and the City, how can you go wrong?! 
---
Hubie Halloween 
7th October 

After showing us his incredible talent in Uncut Gems, Adam Sandler is going back to his comedic routes with Hubie Halloween, the perfect family friendly Halloween comedy movie. Not really into scary movies, but enjoy the frightful festivities? From Happy Madison productions, Hubie Halloween also stars Chyna Anne-Mclain (A.N.T. Farm), Julie Bowen (Happy Gilmore) and Maya Rudolph (Bridesmaids, Grown Ups).  
---
The Haunting of Bly Manor 
9th October 

For those of you who can survive a night in a dark, abandoned basement, The Haunting of Hill House is getting a second series! Say hello to The Haunting of Bly Manor, the highly anticipated follow up set in England in the eighties. Starring Victoria Pedretti, Amelie Bea Smith and Bejmain Evan Ainsworth, the chilling gothic romance will be your go to this Halloween.  
---
The Forty-Year-Old Version  
9th October  
 
Approaching her 40s, Radha is desperate to breakthrough into the world of theatre, but when she feels like she's blown her last shot at success, she reinvents herself as rapper RadhaMUSPrime. Now she must go on a quest to find her true voice.
---
Deaf U 
9th October 
This documentary series follows a close-knit group of deaf students at the renowned private college for the Deaf and hard of hearing, Gallaudet University, Washington D.C. It explores each of their coming of age stories, through the ups and downs of college life, with an unexpected and unfiltered take on the Deaf community.  
---
BLACKPINK: Light Up the Sky 
14th October 
After their huge hit 'Ice Cream' with Selena Gomez earlier this year, BLACKPINK are taking over and lighting up the sky in their new documentary film, which explores the phenomenon that is BLACKPINK. The K-Pop girl group consists of members Jisoo, Rosé, Lisa and Jennie, and the film will follow their rise to fame, from trainees to global sensations. It will also feature their performance from Coachella in 2019, an iconic moment that saw the first ever K-Pop girl group on that stage.  
---
Social Distance 
15th October 
This eight-part anthology series documents the lives of celebrities including Danielle Brooks, Mike Colter, Oscar Nunez, Guillermo Diaz, Asante Blackk, Lovie Simone, Marsha Stephanie Blake and more during the COVID-19 pandemic, filmed entirely in quarantine.  
---
Grand Army 
16th October 

A new coming of age story, this time set in the largest public high school in Brooklyn, New York, follows the lives of five high school students battling to succeed and seize the future, all while struggling with the pressures of growing up.  
---
 

A Babysitter's Guide to Monster Hunting 

15th October

Based on the popular novel by Joe Ballarini, A Babysitter's Guide to Monster Hunting is a terrific tale to watch this spooky season. High schooler Kelly Ferguson (Tamara Smart) takes a babysitting job on Halloween, only to discover that she has been recruited into an undercover society protecting children with special abilities from monsters. The comedy film stars Ian Ho, Oona Laurence, Troy Leigh-Anne Johnson and Tom Felton (Harry Potter and the Chamber of Secrets). 
---
The Trial of the Chicago 7 
16th October 

The documentary examines The Trial of the Chicago 7, intended to be a peaceful protest which turned into a violent clash with police and the National Guard. Organisers including Abbie Hoffman, Jerry Rubin, Bobby Seale and Tom Hayden were charged with conspiracy of inciting a riot, and it led to one   
---
Rebecca 
21st October 

Armie Hammer (Call Me By Your Name) and Lily James (Mamma Mia: Here We Go Again) star as a newly wedded couple in this psychological thriller alongside Kristin Scott Thomas, who plays a sinister housekeeper intent on keeping the haunting legacy of Maxim de Winter's deceased wife alive at all costs. It's based on Daphne du Maurier's 1938 gothic novel. 
---
 

Cadaver 

22nd October 

 
---
Barbarians 
23rd October 
---
Guillermo Vilas: Settling the Score 
27th October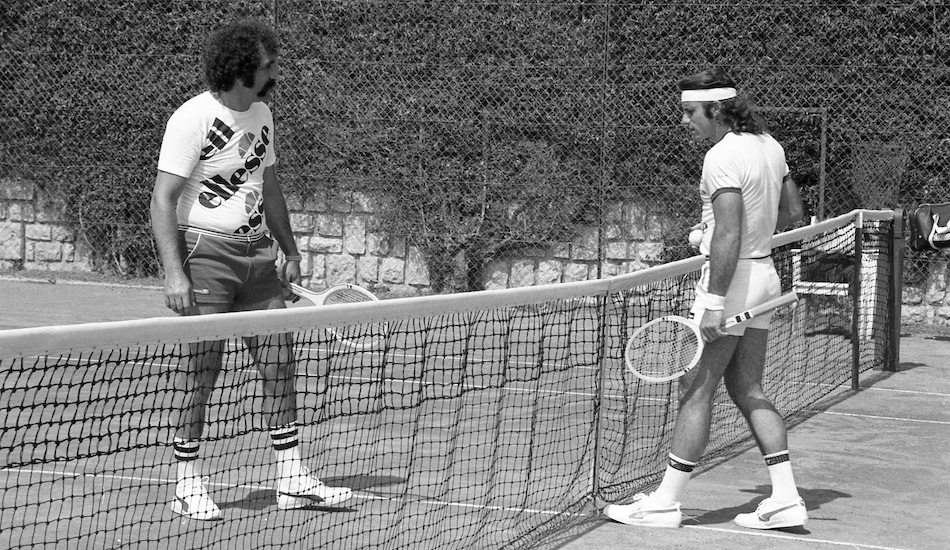 The sports documentary series coming to Netflix on 27th October follows legendary tennis player Guillermo Vilas, who spent 40 years demanding the rankings be revised so he would be recognised globally as the number 1 tennis player.  
---
Holidate 
28th October 
---
Suburra: Blood on Rome (Season 3)
30th October 
This crime thriller is gearing up for its third season this October, filled with themes of organised crime, local gangs, real estate developers, Church and the state, all wrapped up in a series set in Rome, all with a quest for power.   
---
The Crown (Season 4) 
15th November 

The highly anticipated Netflix drama The Crown has finally got a release date to get excited about. Save the 15th November for a day of binge watching as we're plunged into the end of the 1970s, where Queen Elizabeth (Olivia Colman) and her family must secure an appropriate bride for Prince Charles (Josh O'Connor). Meanwhile tensions arise between the Queen and Britain's first female Prime Minister Margaret Thatcher (Gillian Anderson) as she leads the country into the Falklands War. Charles begins his romance with a young Lady Diana Spencer(Emma Corrin), and everything about the Royals seems right from the outside, but behind the scenes the Royals become more and more divided each day.
---
A Queen Is Born 
November, TBC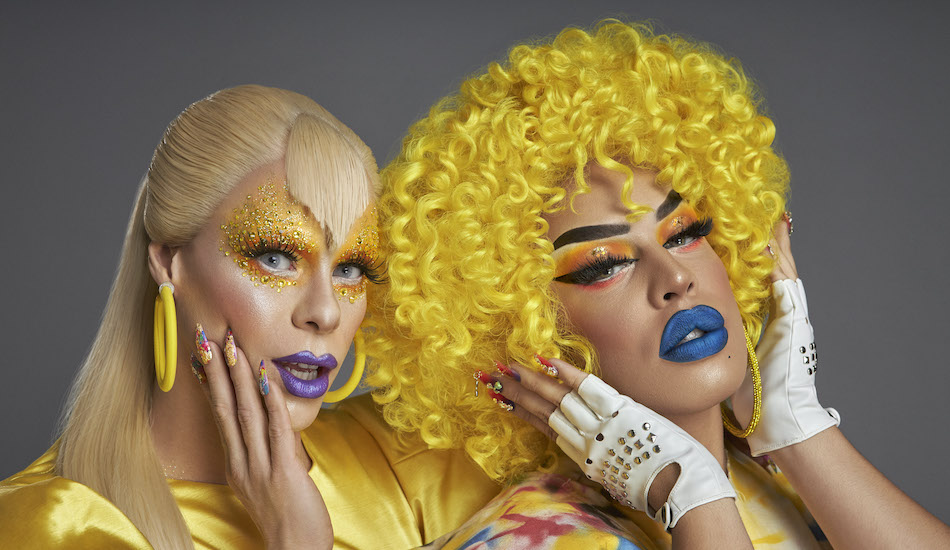 Drag Queen stars Gloria Groove and Alexia Twister host A Queen is Born, the new original Brazilian reality series which sees aspiring drag queens taken under these super godmothers' wings to uncover their most glamorous and creative side.